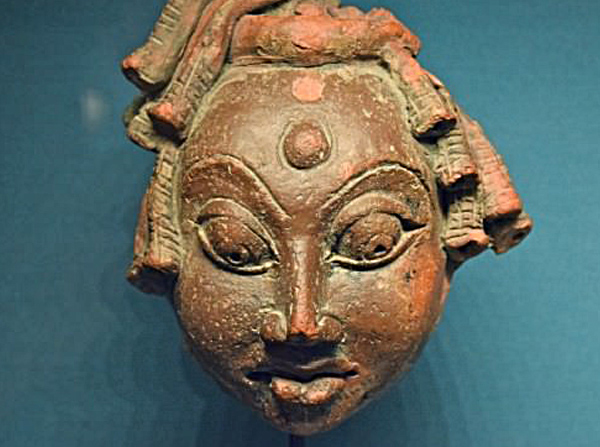 The mythological world of gods and goddesses is not immune to the array of emotions that ordinary mortals are captive to — sadness, happiness, anger, revenge, joy, deceit, you name it and there will be a narrative illustrating it. The following are two such narratives or local beliefs that record jealousy and petty competition among the gods of Kerala.
According to popular belief, the Vaikom and Ettumanoor* deities are not on good terms with each other.  Ironically both shrines are dedicated to Lord Shiva.
Back in 1798, Maharaja of Travancore, had a dream that the Vaikom deity- Shiva Mahadeva had asked for an offering of eight elephants. The Maharaja immediately ordered for eight wooden elephants plated in gold to be made and sent these with his trusted men to the Vaikom temple. As the entourage carrying the elephants reached Ettumanoor temple, the hungry and tired men handed over the elephants to temple guards for the safekeeping and went to bathe and eat. When they returned, they were taken aback to find that every single elephant had a serpent coiled on it with its hood spread in an attacking posture. The Maharaja's men tried every trick in the book, but the snakes wouldn't budge. Helpless and crestfallen as they could not reclaim the elephants the men went back to the king and reported the strange incident. The Maharaja immediately consulted his astrologers and found out that the Ettumanoor deity was unwilling to let go off the elephants** and was staking claim on the gift meant for the Vaikom deity.
As there was no other way out, the Maharaja decided to get another set of eight elephants made and sent to Vaikom deity.  That night the Vaikom deity approached the Maharaja in his dream saying he is no longer interested in the offering of elephants and instead a special ritual should be conducted for him using the same expense. This was done immediately. However this did not bring peace between two deities. It is believed that the two deities are still not on 'talking terms' with each other. This is confirmed by the practice of Ettumanoor residents boycotting the Vaikom celebrations on Ashtami day every year.
Continue reading