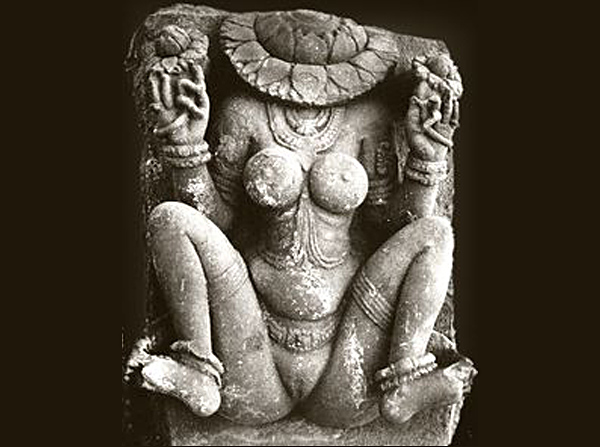 Shameless goddess!
Isn't that a strange name for a goddess? And why is she Shameless?
However, Devi Mahatmya a text dedicated to worship of Devi, does not record any such name. Probably this may not be the original name of the goddess whose idols today are referred as Lajja gauri or Shameless goddess.
Excavations around Alampur, Nagarjunkonda, in Andhra Pradesh, Siddankotte in Karnataka and Ter, Mahurzuri , Bhokardan in Maharashtra during early 19th century revealed these strange female idols in explicit erotic postures. These female idols were presented in supine positions, with legs spread wide open, her genitalia and heavy breasts exposed to the viewer's gaze. However the heads of these idols were missing, instead a lotus flower was carved in place of the head.
While scholars have tried to enumerate who the goddess could be and why she is represented in such explicit posture, here is an etiological myth that links the origins of this goddess to Parvati.
Continue reading